Description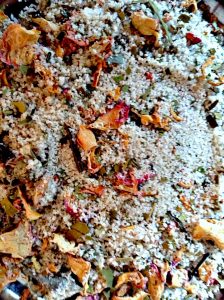 Drinking your cuia of Meta Mate a day warm you up and keeps your immune system strong. And after a long day what better way to unwind than with a steamy bath. A perfect treat for mate and non-mate drinkers alike, a natural handmade SalzBad
Expanding on our RejuveMate Range, Berlin's Verzauberein has blended our artisanal mate with our hand-plucked Bulgarian rose petals into a soothing Bath Salt (SalzBad) with Himalayan Salt Crystals.
The Mate acts as a Tonic to subtley remove toxins from the body and the rosepetals, infused in Jojoba oil moisturizes with a pleasant fragrance. Mate assists in relaxing the muscles, and by infusing yourself in the Mate bath you will emerge RejuveMated!
Recommended dosage – 3-4 Tbs while filling up a bath tub wiht hot water, close all windows and doors to enhance the effect through the vapors.
Contents: 300mL