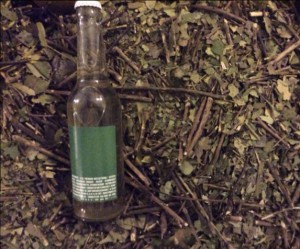 We are proud to have the support of German Mate drink  Manufacturers who are taking their  cooperate responsibility to levels that are rare in the capitalistic world.
Highly noteworthy is the Frohlunder UG, part of the Premium Collective  and producers of MunterMate who chose to pay 10€ above the normal  retail price per kilo of Mate used in their lemonade.  The extra money is used  to invest in the infrastructure where our Mate is produced. In cooperation with Munter Mate and the Brasilien Mate association we are creating standards of production to legalize artesenal mate  production.
In December 2014, Fabricio and 2 mate farmers will participate in a seminar to take the first steps in the direction of  legalising their autonomous Mate production.  A 5 year plan will be  drawn out from this seminar to create the next steps for the families producing mate in resistance to officialize their production without having to bend to industrial standars.  The participation fees for  this cost were mostly covered by the sales from the Mate used for the  last production of MunterMate.
In similar spirit, certain collectives in Berlin have taken to selling  Premium Mate (aka MetaMate Moida Grossa) with a transparent explanation of how much from each sold package goes towards this  project.