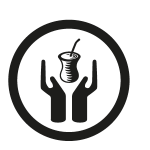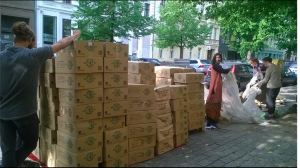 We were down to a mere 5kg of artisanal mate from the Family Drey  when our 2015 harvest of Meta Mate finally arrived in Berlin, and we were excited as we swarmed around the LKW to unload the boxes, handling the mate with care as the labels advised!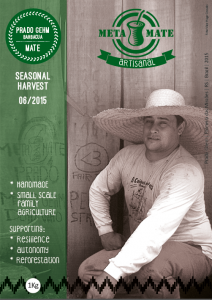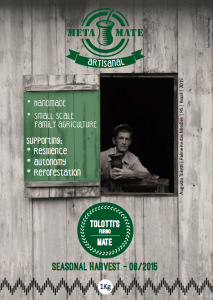 We are pleased to announce fresh harvests from the Family Toloti and Family Prado Gahm for mate connoiseurs who like us, delight in the strong smokey notes of finely ground fresh green mate.   Like gun powder it sparks up your consciousness.  And what better way to enjoy a traditional Gaucho Chimarrao than with an authentic cuia?  Our new selection of cuias from the Family Trevisol are destined to serve up some warm mates over the long winter.  We thank these families for their dedication for preserving mate's cultural heritage.
For those wanting to jump onto the mate bandwagon who are looking for lighter flavours, we now have enough 23 green mate (now in formal packaging) and 42 roasted Mate (still in an intermediatry package), and our Raw Mate is also available in new ziplock 100g packages featuring a nutritional table.
The people whom should be thanked for allowing us to spread this mate to the rest of the world from Berlin are numerous, and we apologize we we are forgetting anyone….from the families making this mate in resistance, to the friends who believe and continue to support us we hope to drink a mate with each and every one of you soon….