Description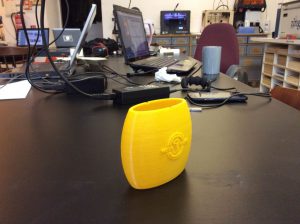 Inspired by EHSM and the people we meet at 30C3 (com link) we are developing  Mates for  3D printing.
We thank Sam Carlise for the first opensource sketch and we are glad we found another Brazilian  Nábhila Pifano de Resende Faetti  / Product Design and Research at MAKEA Industries GmbH to further develop combining tradition with innovation  This Mate has a sleek design that fits will in the hand on the outside and an innovative interior to allow fool- proof secure mate making.
Now we are ready to place the first order to be 3d printed on ceramics.
Please select from the following colors below and add this in your comments while buying the cuia. The cuia will take 2 to 3 weeks to reach you.