The Gaucho often allures to cradling the sensuous curves of the cuia in his hand as a highlight in the mate drinking experience. Although in Europe, we often recommend our locally crafted ceramic and glass cuias due to their neutral taste and ease when it comes to cleaning and drying, we are aware that Sterile European Food and Safety regulations are not for all.
We believe in building long term relationships with our suppliers and for a number of years, Meta Mate has sourced it's cuias from Jadi Cuias, a Cooperative in South Brasil. This family run business that was started over 20 years ago by Valeria Trevisol and her husband Jadi, is well known in the region for their sustainable production and high quality
As with many of our local partners, Valeria and Jadi are proud of their Gaucho culture and keen on promoting and perserving this heritage. From caring for the planting and cultivation of the calabasa up to the lazer printing, similar to our craft mates, the whole process from calabasa to cuia is carried out by this cooperative.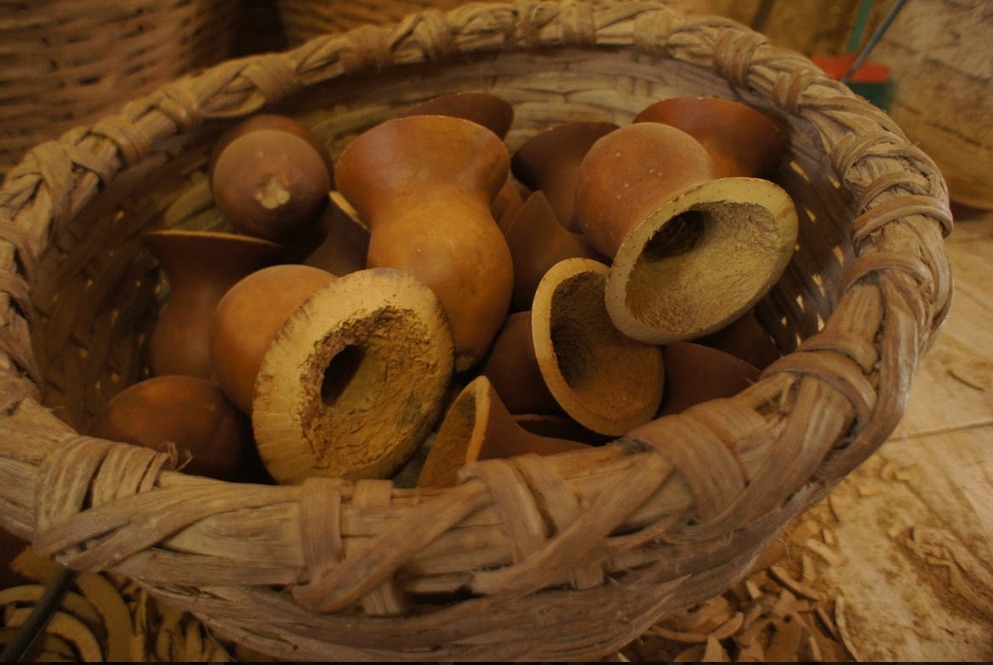 1. The Raw Cuia after it is dried out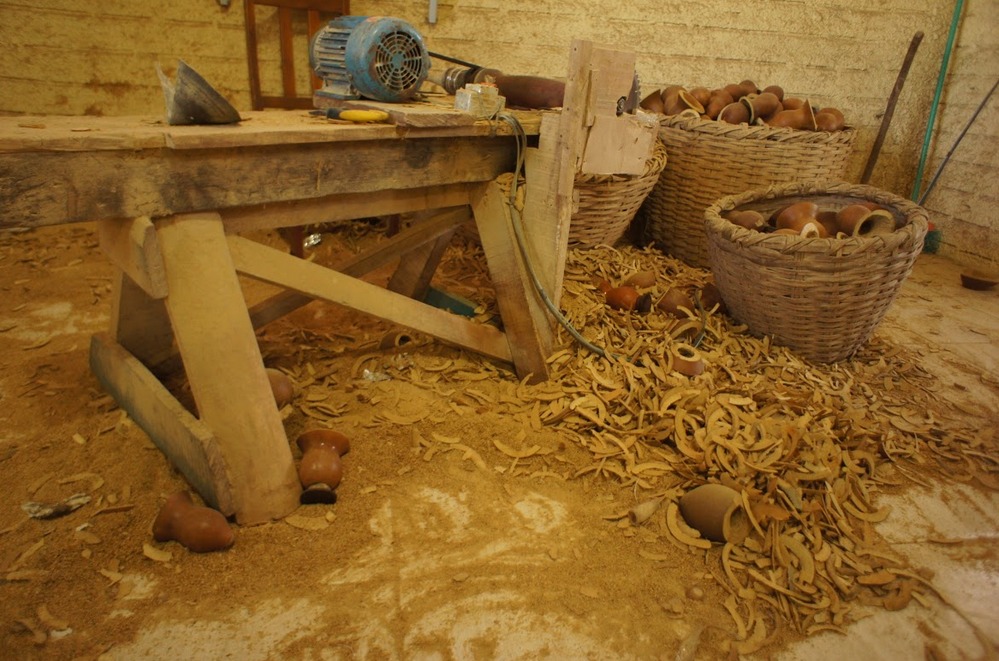 2. The inside is smoothened out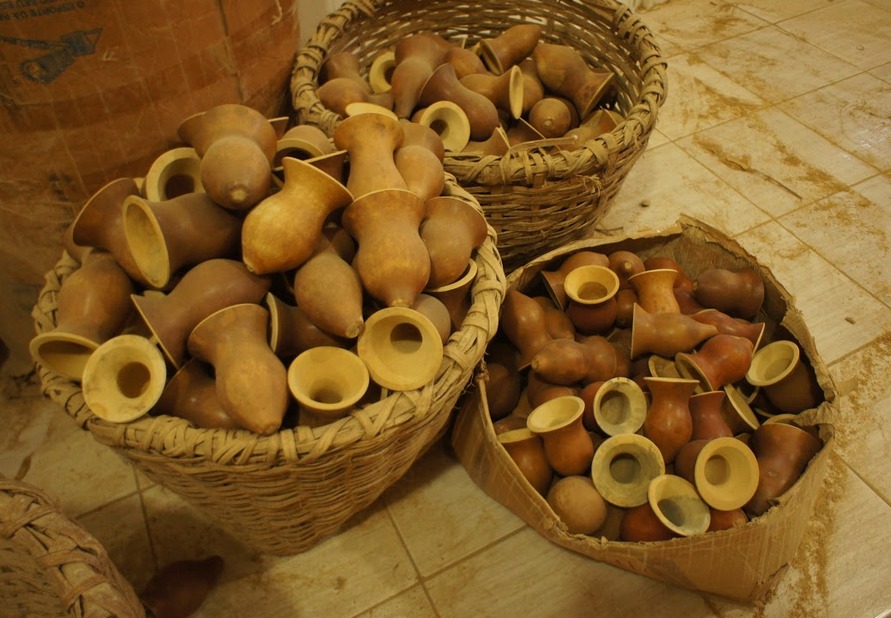 3. The simple calabasas come in all sizes
Today Valeria and Jadi cannot handle everything by themselves and rely on the support of their co-workers to ensure the quality of the cuias.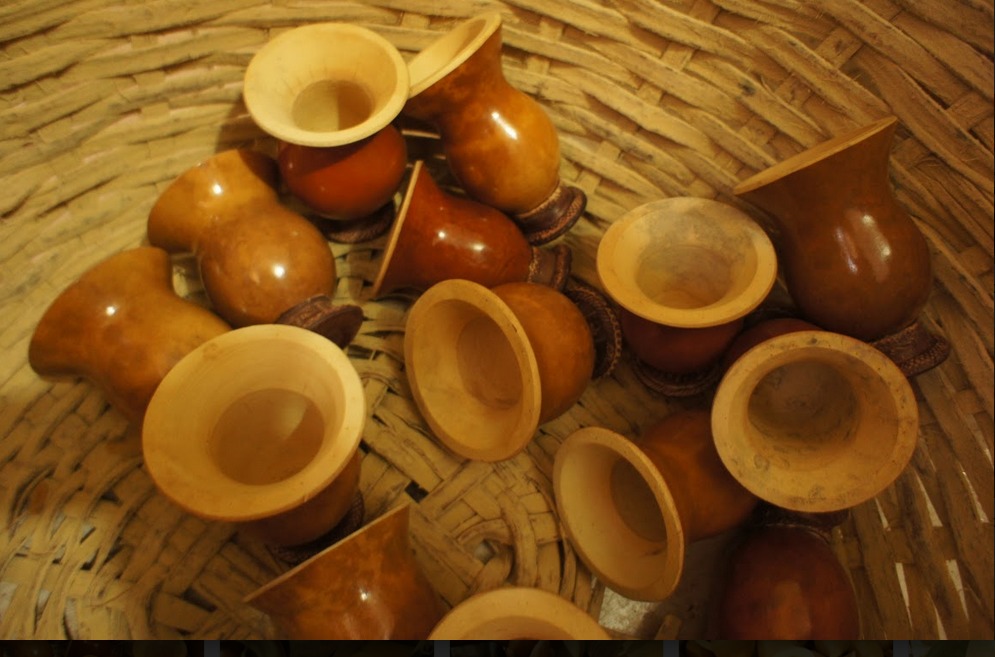 Polished Cuias with Fixed Foot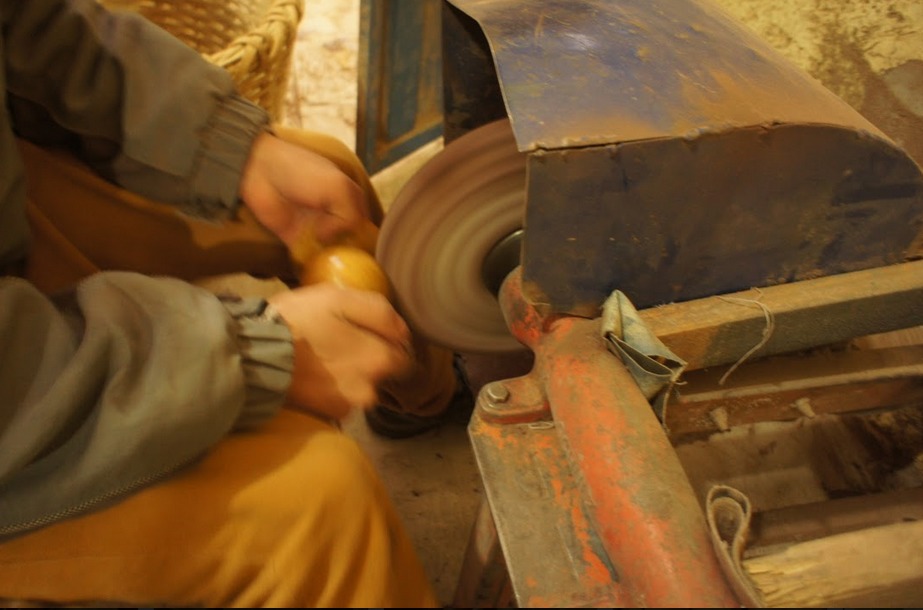 The natural cuias are polished with wax to give it a glossy finish.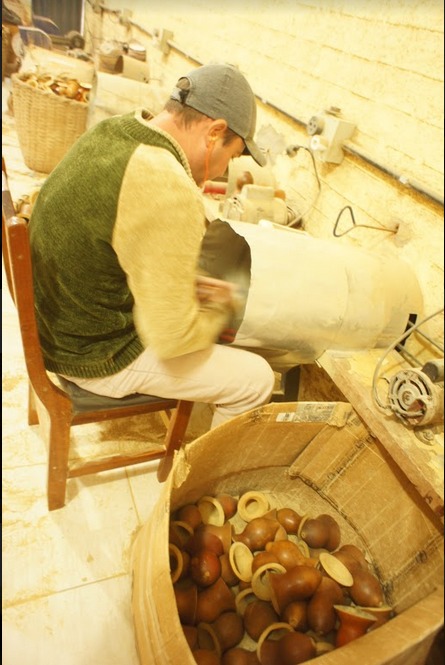 The men working with the machinery all have earplugs to protect them form the high frequency from the machinery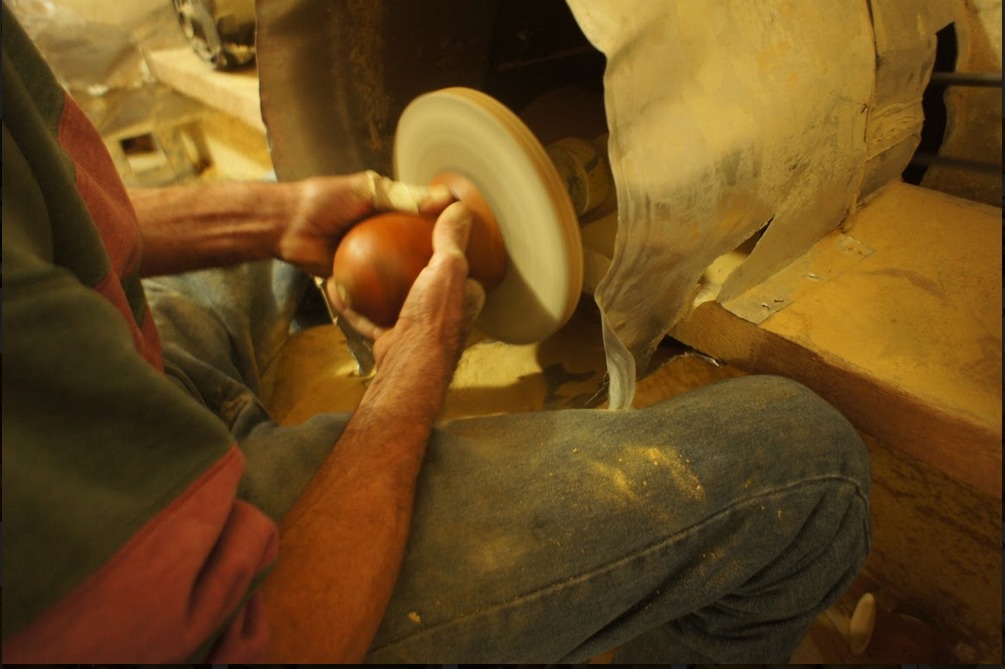 Rapidly spinning wheels help smoothen out the rough inner surface of the cuias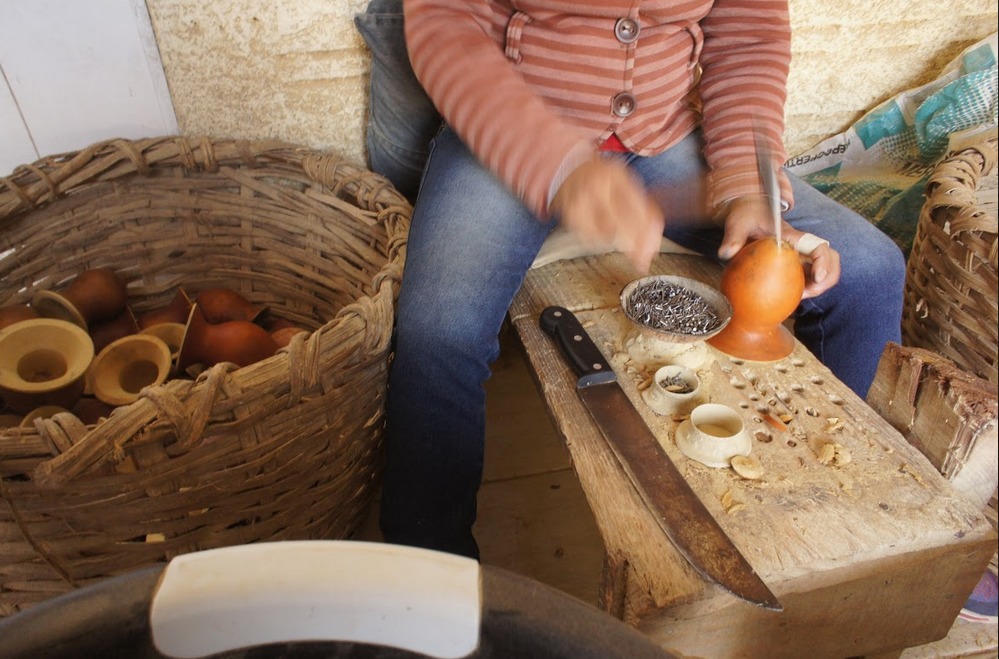 A foot made of a resit stone mixture is hammered and glued onto the bottom of the cuia.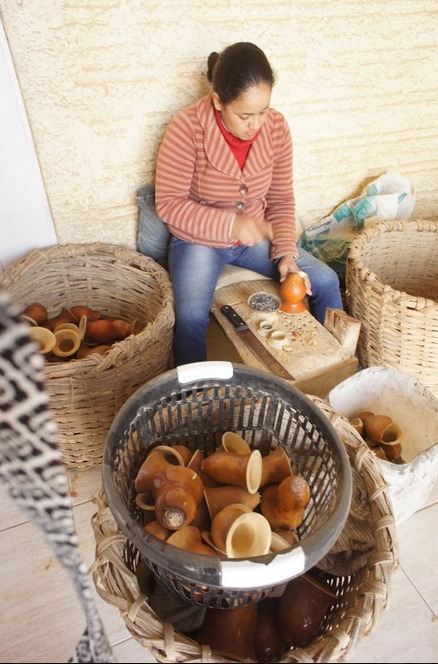 The ornamentation of the cuias are done by the women.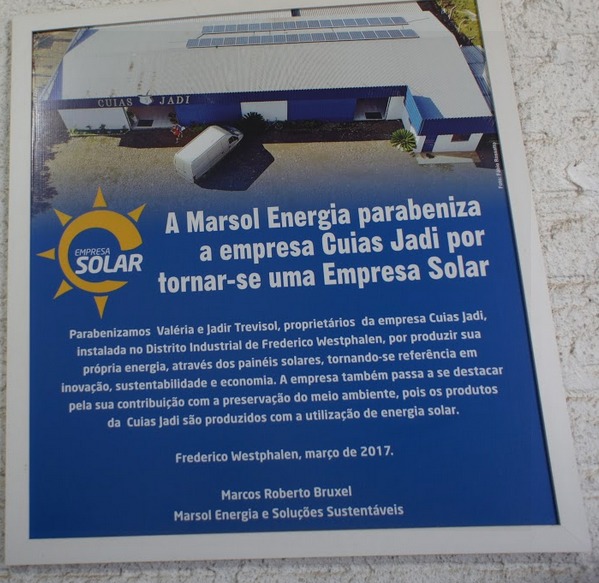 Sustainability is an important part of the business. Today most of the machines in the cuia producing premises are run on solar energy.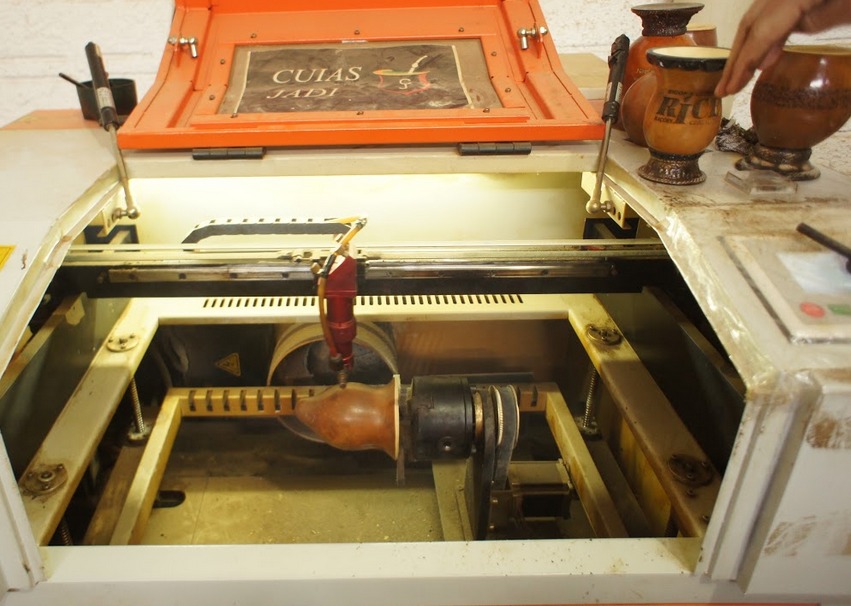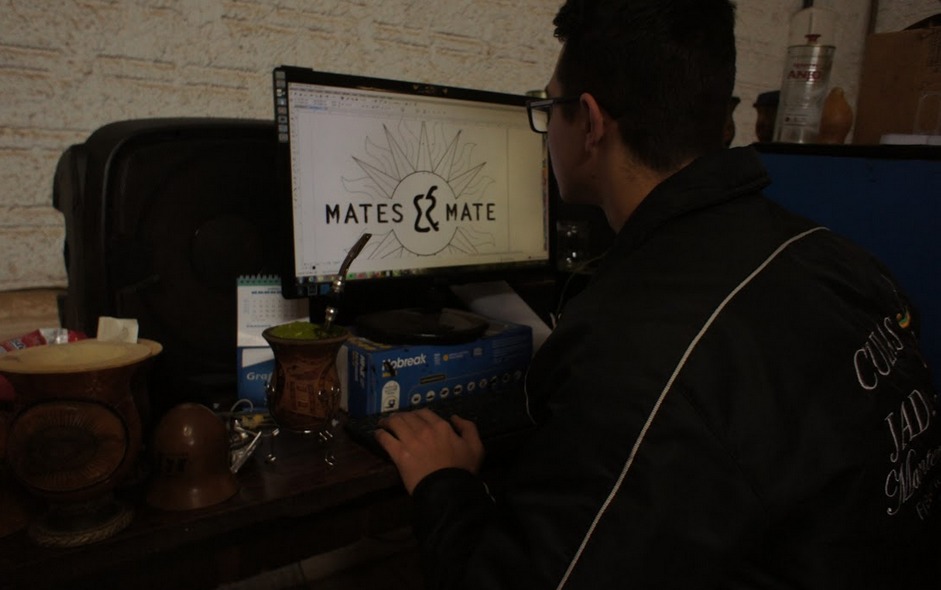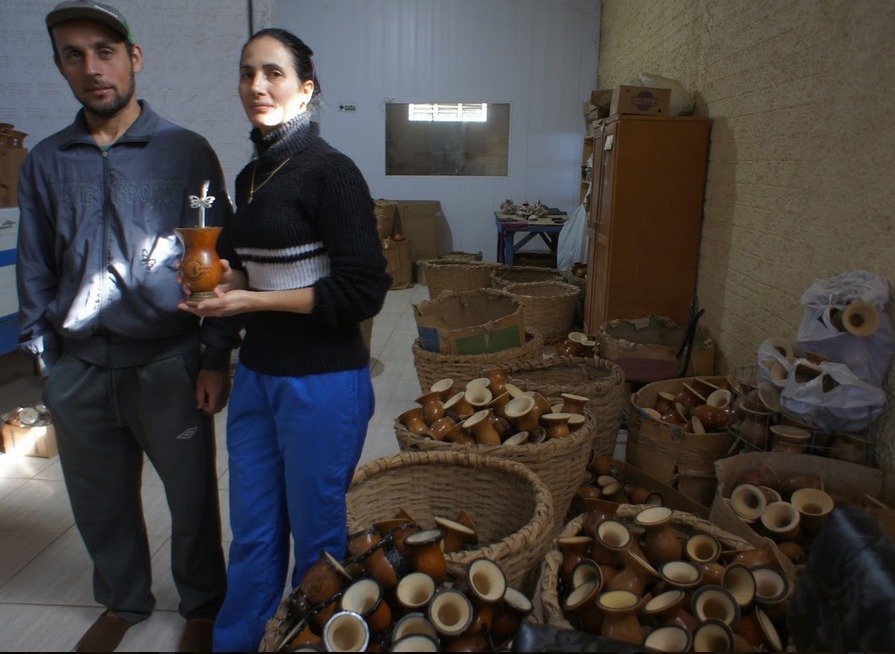 The most precious thing about what we do with mate is the exchange that we are able to have between consumers and producers and learn from each others cultures and experiences. Tiago Gehm joined us on this visit to Trevisol as he has recently started to make his own wooden cuias, and he was able to take a look at the production facilities (Moonshine Mate Maker Tiago Gehm pictured with Cuia Producer Valeria Trevisol)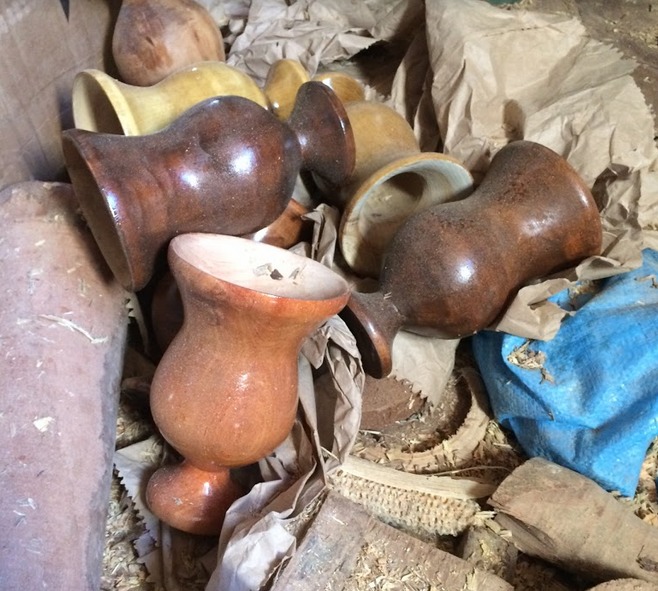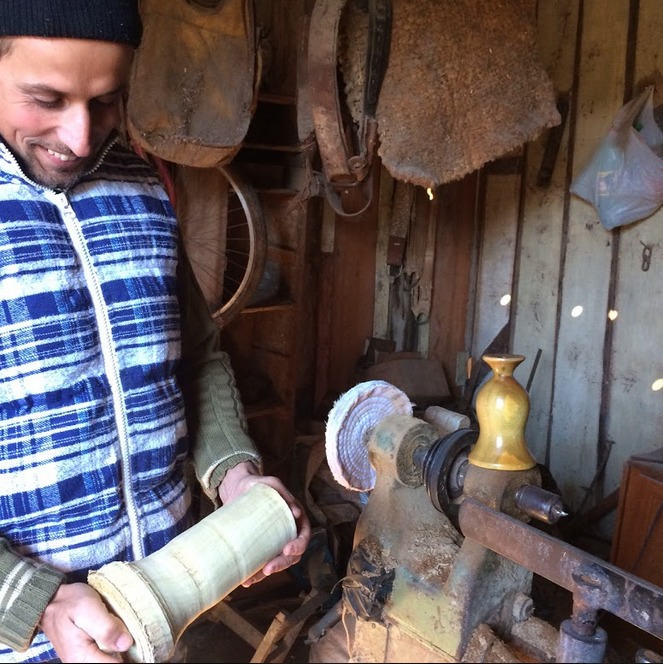 Our next shipment from Brasil will include some new varities of Cuias from Trevisol as well as some of Tiago's special wooden creations.