With its roots in the realm of the wild Gauchos, modern day mate culture is mostly male dominated.  Similar to the monocultural landscapes from where mate is sourced, its production sphere is generally dominated by patriarchal structures. Both are aimed at increasing efficiency and quantity.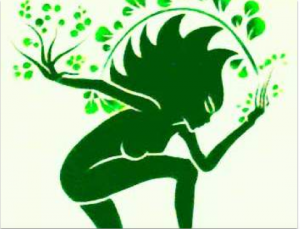 In this day and age, only fragments remain of the nature worshiping Guarani origins of the ritual. However, the healing powers of the forest are still found flowing through the Mate that we drink and share.
The Meta Mate that we serve is entwined in reverence to Caayari and Mother Earth. The leaves are carefully harvested by hand and efforts are made to ensure that the trees are not harmed during this process by harvesting only mature leaves at the proper time. Great care is taken during the drying process to preserve the nutrients and flavor of this powerful plant.
Although the family of loyal moonshine mate drinkers is growing, Meta Mate Raw is increasing in popularity with new-bees, tea connoisseurs and health fans. The lush gentle flavors and high doses of vitamins and minerals combined with the smoke-free drying and Demeter certification appeal to many drinkers.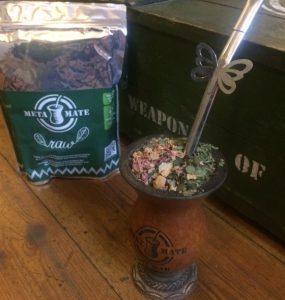 Jozeane, the mother behind Meta Mate Raw, passionately reached out to us with her project several years ago, and we were touched by her dedication, impressed by her research and enthusiastic about sharing her creations with the world.  Jozeane, however, is not alone. As a new generation of mate makers takes over the traditional market, many women are stepping into their families' footsteps and taking command of collecting Caá 's leaves from the forests.
And this Women's day we raise our cuia to all of these Mate Mistresses who have made it their mission to spread the meta in all dimensions…..
Celebrate Colors, Compassion and Creation with our Raw Rainbow Mate Range…..