Recently Pope Francis, a fellow mate drinker, gave a TED Talk emphasizing the importance of interconnection and tenderness
"Tenderness means to use our eyes to see the other, our ears to hear the other, to listen to the children, the poor, those who are afraid of the future," Francis said in his TED talk. "To listen also to the silent cry of our common home, of our sick and polluted Earth. Tenderness means to use our hands and our heart to comfort the other, to take care of those in need.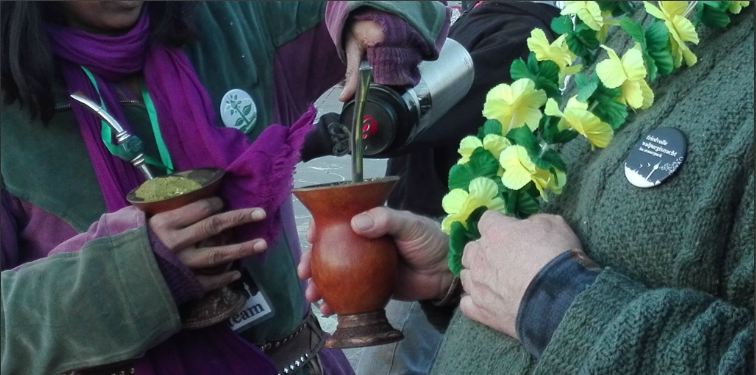 Taking the time to sit down and drink a mate with someone invokes tenderness and compassion. And this past weekend there were some special mates of peace being passed around.
The MauerPark, in the heart of Berlin, where the wall once stood, is a place of transformation.  Over the past decade many a mate has been shared there and on Beltane, once again, 'family' and friends of the MauerPark reunited to celebrate a magical Sunday Eve full of fire and bubbles. The symbol of the cuia being passed around affirmed the prayer of peace and communion expressed that Walpurgisnacht.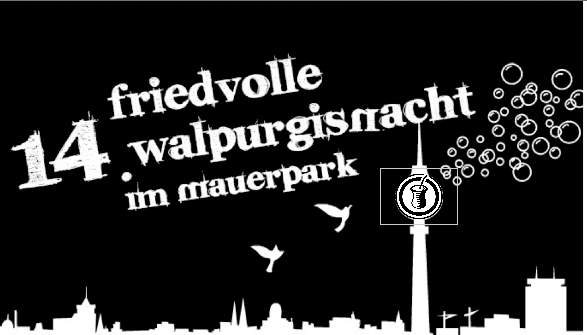 "When media and the digital world become omnipresent, their influence can stop people from learning how to live wisely, to think deeply and to love generously," expresses the Pope.
This is why when sitting to share a mate it is best to refrain from using your smartphone or other electronic devices. It is necessary for us these days to detox from the digital urban flow which is why we took the mate to a different dimension – the Desert.
Africa Burn took place from April 24-30 in Tankwa Town South Africa, and Fabricio was there showing and sharing the mate, training and initiating people to connect over a cuia.
Words cannot express the intensity and beauty, so we leave you with a few initial impressions (from the first hours before the camera battery died and the circle went offline).