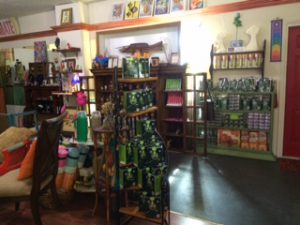 After 4 Years working together we are so exited to get to know our sister project in Delray Beach near Miami. Fab travelled the whole day and was so greatly received by Jonathan and Dani. On a Personal level, those are the Meta Mates we are so happy to have in the USA, Today visiting PMB it was like coming back home, both because of the content but also because of the people on it…. so similar and beautiful like the Meta Mate in Berlin.
The pictures Below show some first impressions and especially the Agenda of the next days there.
One very special high light is that the new Meta Mate 42 package and the  Meta Mate GEHM Full Moon Harvest arrived. There will be much more to talk about the 2016 harvest, but before the words come, if you are on the USA you can have a 100 grams package trial with PMB, and in Berlin you can pre order on-line to reserve. Specially the Leafy Moida Grossa was harvest in the full moon shine night and sapecado before the Sun Rise. Only 160 1/2 kgs packages are available. Hope we all can enjoy and share our experiences drinking this mate.