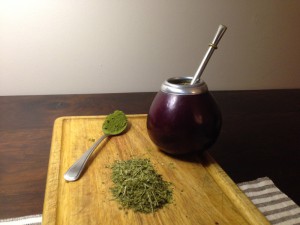 Review: Meta Mate Raw – Exceptional!
Review of Meta Mate by OrganicMate.Net.
Check out YerbaMate South Africa's Review as well
Meta mate raw is absolutely the best yerba mate I have ever drank, if not one of the finest natural beverages I have ever consumed… and I have consumed A LOT in my years.
A friend and fellow yerba mate lover passed me a few new varieties to try not too long ago. From super roasted to organic, traditional, he provided a varying (and gratifying) array so to expand my experiences and knowledge as yerba mate in Toronto is still a burgeoning and lesser known beverage here.  Among them were some likes and dislikes, but one that really stood apart and really opened my eyes and senses was Meta Mate Raw.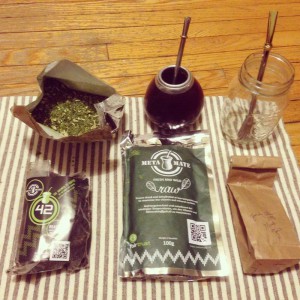 I have been a constant consumer of Guayaki Yerba Mate for over decade now, and find it to be the tastiest, cleanest, purest, and most satisfying yerba mate available in Canada. I have tried the lesser expensive, bulk bag mates from latin american stores within the city, and all have been decent to very good. But none compared to the "organic fair trade" quality of Guayaki (though it is sometimes difficult to find the brand here; I've even had it shipped a few times from Vancouver). Yerba mate, by its nature, is susceptible to taste and quality adulteration, and the other brands always tasted spoiled with pesticides and other contaminants.
I am a sommelier and foodie with fine tasting abilities and to me, Guyaki was the best….
Until I tasted Meta Mate Raw.  This is yerba mate on a whole new level.
Opening the package, you first notice the distinct texture and aromas.
The Meta Mate is long, soft and fibrous, almost fluffy cotton compared to normal mate, which is normally chopped fine and dense. Even spooning Meta Mate, it feels lighter and more delicate.
The aromas are quite unbelieveable. Whereas normal mate is green and herbaceous of dandelion greens, wood bark and smoke, with some wet wildflower notes; Meta Mate has some of those green, herbaceous characteristics, but also additional more complex levels of amazing stone-fruit notes of peach and apricot, and deeper floral notes of violet and lily. I did NOT think I would ever experience these types of aromas from yerba mate, nor any other type of green tea. These lend heavily to the wonderfully complex, smooth and tasty yerba mate that is produced from Meta Mate Raw.
To preserve the tea's phenomenal purity and quality , naturally, I pre soak the tea in cold water first, beginning the infusion process and protecting it from the damages and danger of excessive heat. Then pour over the off-boiling water, steeping for 5-10 minutes in a glass/stainless steel french press… I like my mate lighter, in a more "western" brewing style.
The taste of Meta Mate compared to other mates, to me, is the equivalent of a Grand Cru burgundy to other types of pinot noir. It is just THAT much better than the rest.
Meta Mate has exceptional complexity, depth, very fine tannic presence, with numerous delicate, intricate nuances…
A delicate, fresh, sweet, wet moss green taste, with sweet floral depth, and slight, distant, muscat type fruit notes.
It has a smooth clean, soft texture in the mouth, with no harness, no bitter sting nor burn.
There is almost NO bitterness or bite to this mate. There is no sludgy green woodiness, nor any harsh aftertaste. No chemical aftertaste.  
Fresh. Sweet. Pure. Clean. Floral and fruity.
What this yerba mate is, is pure tea enjoyment, giving immense feeling of well-being AND vitality. I have never had anything like this wonderful beverage.
Meta Mate Raw goes beyond what probably any other tea has: it is a masterpiece of a health drink, with taste like nothing else.
Mark Kozar  http://kozyenterprises.com/