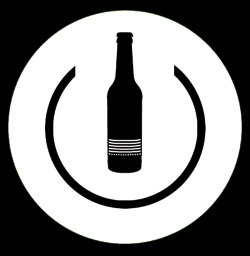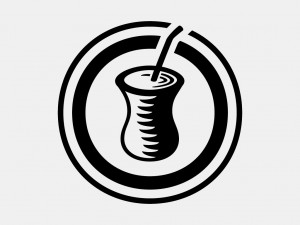 Consensous Democracy Workshop : Team building and taking decisions in a group
Collectives: Mate to Cola 
With Uwe Lübbermann & Fabricio do Canto 
September 10, 2014 ab 18 uhr @ Meta Mate
Please register here online  Scroll down for German
Eintritt : 7 € including traditional Mate & 1 Flasche Premium Getranke
Open Source, Creative Commens, Techology Transfers, these are terms that pop up daily in the Berliner alternative business scene. While many are dealing with these on a conceptual level, for the past 12 years Uwe Lübbermann has been putting this into practice with Premium Cola. Besides serving as the driving force behind a collective of alternative drinks, he shares his experiences on consensus democracy in lecutres and workshops at university lecutres and conventional buisness board room meetings.
The Premium Collective is proof that it is possible to do business in an alternative way and we are pleased to have Uwe share his experiences with us.  Read here about Uwe's workshops
Berlin's creative, alternative, DIY scene is mostly fueled by Mate. The Premium Collective has been fundamental in the grounding of many of these drinks that now make up the pantheon of Germany's Mate Limo's, and over the past 3 years, Meta Mate has been trying to connect Mate drinkers with the source.
The workshop will start with a short introductory round and a Mate using the Mate circle as a team-building tool for consenus decision making as Fabricio do Canto explains the origins of the indigenous Mate drinking ritual and how consumption of Mate is a resistance against capitalistic colas.
GERMAN TRANSLATION
Konsensdemokratie Workshop:  Teambildung und Entscheidungsfindung in Gruppen
Kollektive: Von Mate zu Cola
Mit Uwe Lübbermann & Fabricio do Canto
10.September 2014 ab 18 Uhr @ Meta Mate
Eintritt: 7€ inklusive traditionellem Mate und 1 Flasche Premium Getränk (3.70€ Ermässigung)
"Open Source", "Creative Commons", "Technology Transfers" sind Begriffe, die in der alternativen Berliner Geschäftszsene täglich erscheinen. Währendem, viele mit diesen Begriffen auf abstrakte Weise zu tun haben, hat Uwe Lübermann diese in den letzten 12 Jahren mit Premium Cola in die Praxis gesetzt Nebst dem dass er als Moderator für ein Kollektiv für alternative Getränke arbeitet, teilt er seine Erfahrungen mit der Konsensdemokratie an Vorträgen und Workshops an Universitätslesungen und konventionellen Geschäftsverwaltungsmeetings,
Bei Berlins kreative, alternative DIY Szene ist Mate grösstenteils sehr beliebt. Das Premium Kollektiv leistete einen fundamentalen Beitrag beim Gründen vieler Getränke, die nun das Phanteon an deutschen Mate Limonaden ausmachen und während den letzten 3 Jahren versuchte Meta Mate, den Mate Trinkern diese Entstehungsquelle bekannt zu machen.
Der Workshop wird wird mit einer kurzen Vorstellungsrunde und dem Matekreis als ein teambildendes Hilfsmittel, um Konsensentscheidungen zu finden, beginnen. Dazu erklärt Fabricio do Canto die Ursprünge des indigenen Mate Rituals und wie das Trinken von Mate einen Widerstand gegen kapitalistische Colas darstellt.

 Das Premium Kollektiv ist ein Beweis dafür, dass es möglich ist, Geschäfte auf alternative Weise zu führen und wir freuen uns sehr, dass Uwe seine Erfahrungen diesbezüglich mit uns teilen wird.  Mehr zum Workshop finden Sie hier: http://www.premium-cola.de/kollektiv/workshop