Description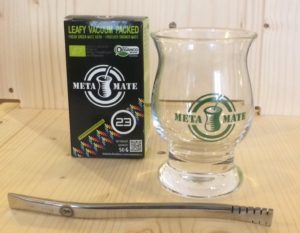 Looking for something meaningful to gift a dear friend this season?  Something that they can use often and think of you in those moments? Every mate drinker fondly remembers the origins of their different sets and have a sentimental attachment to certain ones that are used for special occasions.
Whether a traditional gourd or stylish hand made ceramic mates, we have paired together some of our popular cuias and bombas with different mate options to appeal to individual tastes.
All of our bombas are made of 100% inox stainless steel, and with the exception of the Serejo bomba, they are all suitable for fine ground mates.  The Calabasa gourds are directly sourced from a cooperative in Brasil and need to be cured and cared for accordingly.  The Thermo glass offers a modern urban way for mate drinking and the glass and ceramic cups are hand made in Europe.
These mate sets can be enjoyed at home, at work, or on the go and are suitable both for drinking alone or in a group.  The craft mates have stronger notes and the raw mate has delicate flavours.  Both are produced by independent artisans.  The 23 and 42 Mates are our standard organic certified mates suitable for beginners are well.
Over the years, we have been touched by the number of people we have come into contact with who said that mate drinking changed their life and we believe that there is no better gift that one could share than this drink of friendship