Description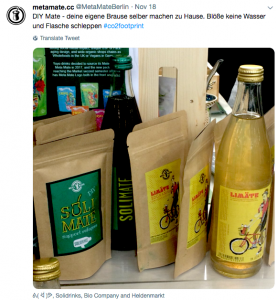 Been a bottled Mate fan for a while and ready to slowly move onto the real thing?
Tired of transporting water and glass bottles?
Meta Mate is pairing up with different Mate drink manufacturers to make DIY versions of their drinks to offer fans the possibility to brew at home.  Enjoy your Mate Limo hot or chilled and sweetened as you please.
These packages of lose leaf mate are not instant mixes nor do they 100% replicate the taste of the bottled drinks, they merely serve as inspiration to help reduce the carbon-footprint of consumers