Recently we received 2 raving reviews regarding Meta Mate Raw.  
Jovald @ Yerba Mate South Africa stated:
Meta Mate RAW is the purest form of yerba mate on the planet
Jovi has many informative recipes and tips on his website, we highly recommend Materos to check it out.
For those of you unfamiliar with Meta Mate Raw, check out this report on how it is made.
Canadian Materos and wine sommelier, Mark Kozar remarked that Meta Mate Raw, " is yerba mate on a whole new level."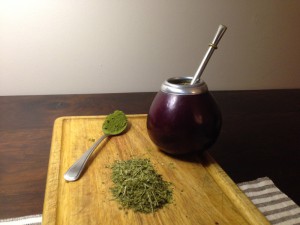 Opening the package, you first notice the distinct texture and aromas.
The Meta Mate is long, soft and fibrous, almost fluffy cotton compared to normal mate, which is normally chopped fine and dense. Even spooning Meta Mate, it feels lighter and more delicate.
Meta Mate has exceptional complexity, depth, very fine tannic presence, with numerous delicate, intricate nuances…
A delicate, fresh, sweet, wet moss green taste, with sweet floral depth, and slight, distant, muscat type fruit notes.
It has a smooth clean, soft texture in the mouth, with no harness, no bitter sting nor burn.
There is almost NO bitterness or bite to this mate. There is no sludgy green woodiness, nor any harsh aftertaste. No chemical aftertaste.  
Fresh. Sweet. Pure. Clean. Floral and fruity.
READY TO MATE?  Try our 100g bags of Raw Mate and save on shipping this spring while supplies last, revitalize yourself.
Coupon Code: MMRAW