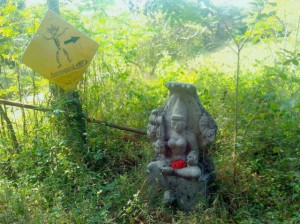 The saying goes at Meta Mate, that if it does not have mate in it you won't find it here….however, there is one expection; a selection of products carefully sourced from Aurospirul.
CLICK HERE TO PURCHASE OUR AYURVEDIC HERBS AND SPIRULINA 
Although Ayurveda and Mate come from opposite ends of the world, we have discovered that the two of them combine perfectly and recommend an assortment of Ayurvedic herbs to our customers to accompany their Mate drinking.  These herbs are carefully processed and packed in Auroville, India, where we recently paid a visit to see how they make their Spirulina.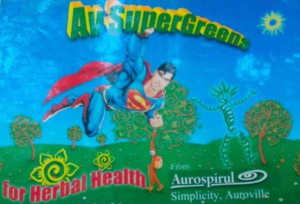 Spirulina is one of the richest sources of vegetarian protein and the crunchy, sun-dried Spirulina that we receive form Auroville is a delicious light snack to accompany mate drinking.  Today's market is flooded with industrial Spirulina from China which cannot be compared to the rich algae from an Indian lake and hand produced in a loving peaceful environment