Meta Mate
Infusing a New Dimension <3
Meta Mate News & Free eBook: MateLeaks – Don't Call it Tea
Want a stylish eco-friendly way to enjoy your mate on the go?  Our new Guamboos are perfect to toss into your bag and take with.on your travels, to classes or to work.  The bamboo facaded stainless steel urban mate cup is fitted with an inbuilt strainer so that you can sip your mate without a bomba.  However, a real matero might want to take advantage of this special offer of a Guamboo,, bomba and Thermos to save a little and get a free package of Raw Mate together.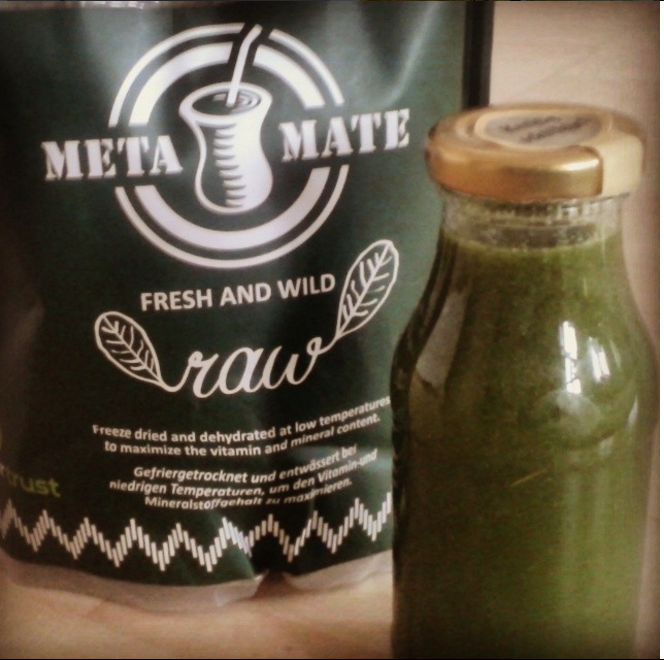 Mate is a natural energizer and Meta Mate Raw offers this in a pure form.  Meta Mate Raw contains all the original nutrients of the living leaf. As a raw dehydrated product it can be rehydrated by letting it sit in a cup of water for a few minutes and be consumed as an infusion, blended in smoothies, or used in other food preparations.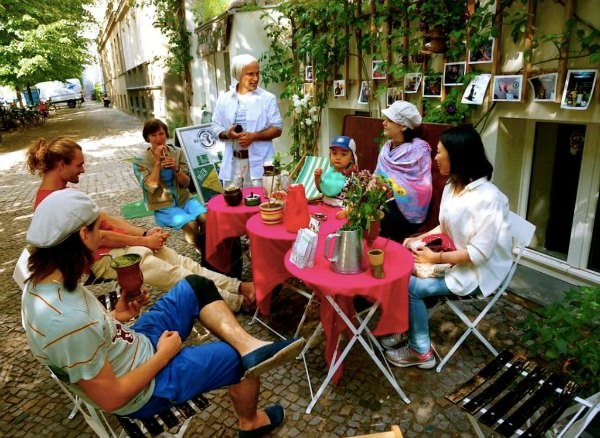 Meta Mate Berlin
From Caá to yerba mate, from club mate to meta mate. Sharing knowledge and mates for team building and communication in a deeper level!
Meta Mate strives to offer the best Mate to this world and through this preserve and sustain the life quality of the families who produce our Mate. Meta Mate stands for an open new way of doing business, adhering to the principles of Fair Trust. We want to connect mate producers and consumers in a direct and transparent way. This is why we travel to Brasil once a year to harvest our artesenal mate together. It is important for us to show mate drinkers exactly where the Mate comes from and how it is harvested and produced.
What People say about Meta Mate
After having tried just about every major Argentine, Paraguayan, Uruguayan, and Brazilian brand this is something very unique…
Mark S.
These guys are redefining mate. Really great product, as is the 23. A premium product unlike any I've had before it. Really helpful people too.
Mateo
Meta mate raw is absolutely the best yerba mate I have ever drank, if not one of the finest natural beverages I have ever consumed… and I have consumed A LOT in my years.
OrganicMate.net / Mark Kozar
It is a very nice, mellow yerba, which smell reminds a nap in a freshly made hayloft. It has a grassy taste and hue, acts soft and feels sterling…
Martin