Description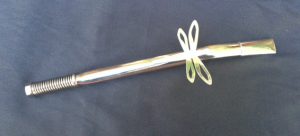 Enjoy your favourite leafy mate or terere with this dragonfly bomba.  The spring coil at the bottom makes it easy to clean and  the smooth mouth piece is a pleasure to drink out of and is fitted on top of the bomba tube without any welding.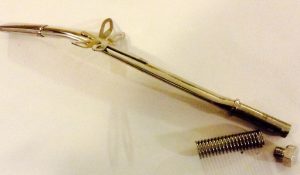 Complimenting our butterfly bomba, this dragonfly on the tube adds a decorational touch as well as helps to  absorb some of the water heat in order to minimize the chances of you burning your lips in case your water is too hot.
With these Purinox bombas, we aim to offer our drinkers the very best to enjoy their mates at a reasonable price.
Length of Bomba:  22cm.  Length between bottom and tip of wing:  13 cm