Description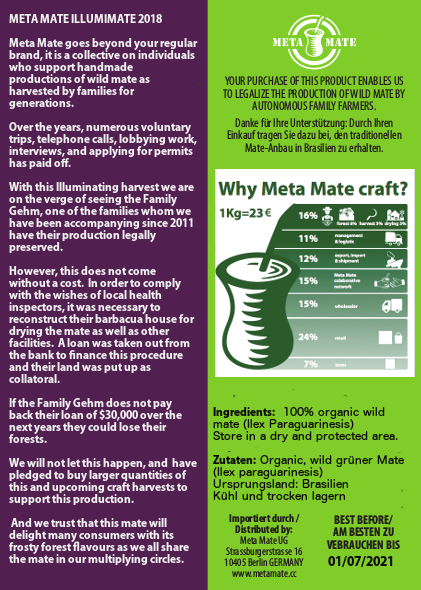 This year's seasonal harvest  by the Family Gehm was collected from their forests under the full moon light commemorating Buddha's birthday.  We received 91kg vacuum packed in 1 kilo packages and another 150kg vacuum packed in smaller quantities to preserve the freshness for those who do not drink their mate on a daily basis.
Read more about this special harvest here.
The mate comes vacuum packed and we are offering a special saver on those who want to plan ahead until the new harvest next year.
The evening before the mate was harvested, the team gathered in a circle to share their intentions for the mate that they would make.  The flavors transport drinkers back to the forests which they originate from.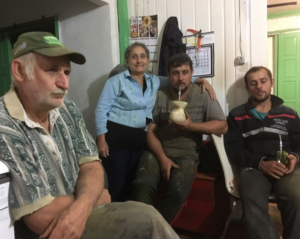 The Family Gehm has been producing Mate since 4 generations and we are very fortunate to be able to share their craft mate and learn from their experience.  This is one of the few family producers where the children decided to return home with their families and support their parents in keeping the family tradition alive.
And thanks to the support of drinkers across the world the Gehm's are gaining the recognition amongst mate producers back home as well.