Description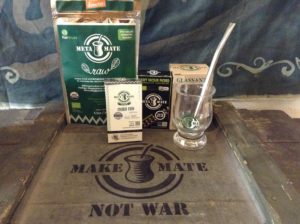 ATTENTION:  THIS PRODUCT IS ONLY AVAILABLE IN THE EU.     FOR META MATE PURCHASES IN THE USA PLEASE REFER TO https://yerbamatero.com
Unfortunately this summer the opportunities of meeting face to face to drink a mate are limited.  On July 24 and August 3rd we will be conducting a virtual Mate circle with  Hackers on Planet Earth
The small mate set covers the basics for our workshop incase you feel like drinking together while we go through MATE 101.  Including 3 small packages of our mates, a glass cup and simple straw.  We will teach you how to prepare and talk about the differences between the three mates.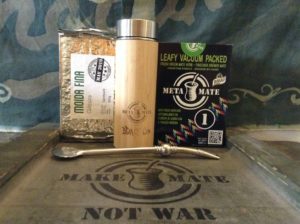 For the more advanced or those who need a bit more fuel to get them through the week, our advanced Mate set will keep you going for a while with two delightful harvests and a practical to go thermo cup and straw to allow you to transport your mate easily.
Unfortunately due to current postal restrictions, we cannot guarantee delivery to all locations.  But all orders placed by 11.59pm on Monday 27 July will be shipped out on Tuesday July 28.