Description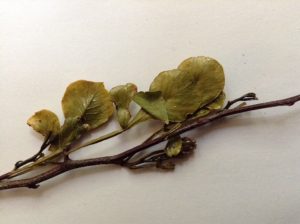 Solving attachment & detachment issues, especially in the family context, Taaibos helps separate what comes from us to what is coming to us. Working on a sub-conscious level, this will help understand our projections from what life is really bringing to us.
This herb is of special important while celestial bodies that influence our subconscious are in retrogression (Saturn until ‪August 25 2017 & Jupiter until ‪June 8 and Pluto until Sept 28, 2017)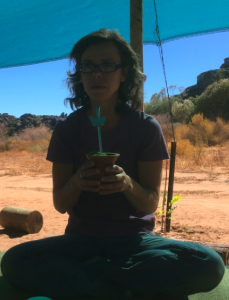 Origin: This Taaibos was harvest and dryed by Fabricio in April 2017 in the Cedeberg Mountains under supervision of the Herbalist and Healer Tracy du Plessis.
This is a fair trust project to inspire the concept of food sovereignity and security in the area of healing plants.  Just like our craft mate, this small scale production enables the local producers to enjoy the very same product that we consume.
Usage: The Bushmen and Nama people (original people of South Africa) would chew the leaves to relieve chest colds and other medical complaints..  Alternatively, infuse them in boiling water or add to a Rooibos infusion or Mate.  Use once to feel the effects or one week continuously if feels the need.
Dosage: 1 gram per day or 5 grams for a week.
Precautions: Remember, when you make your selection,  the suggestions are a guideline only. We cannot pretend to diagnose or treat any condition and wouldn't want to: we believe that working with healing plants is about far more than the rational application of proven allopathic capabilities. Rather, every plant is a teacher, and the particular lesson that you and your body need may differ from the next person's.