Description
ATTENTION: This product is currently in development.  It is targeted towards athletes and can be mixed with water or used as an add-on for smoothies and shakes.
Ingredients:  Raw Cane Sugar, Tapioca Starch and Raw Mate.  Gluten and Lactose Free.
Indications:   Recommended to boost endurance during sports training sessions that exceed an hour.  The combination of carbohydrates, electrolytes and our fresh Raw Mate make this an ideal natural energy drink for strenuous activities.  Unlike traditional mate, our soluble mate has a sweet mild taste and is rapidly absorbed into the body.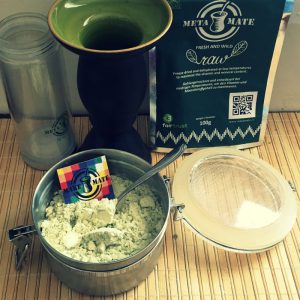 This soluble mate is a novelty that Meta Mate is bringing on the market.  It has a gentle, smooth flavour and was created for those needing endurance when training or exerting themselves physically.
 For  for those concerned with the PAH contamination of Mate, this mate has the lowest levels of all tested, 0,58 Mu/Kg Benzoapiren in comparison to 8 to 20 Mu/Kg from conventional Mate.  The Raw Mate used in the Soluble mate is selected from forests protected from contamination, frozen to avoid oxidation and dried in very low, controlled temperatures.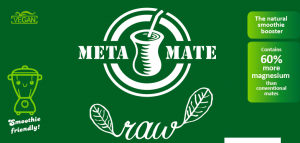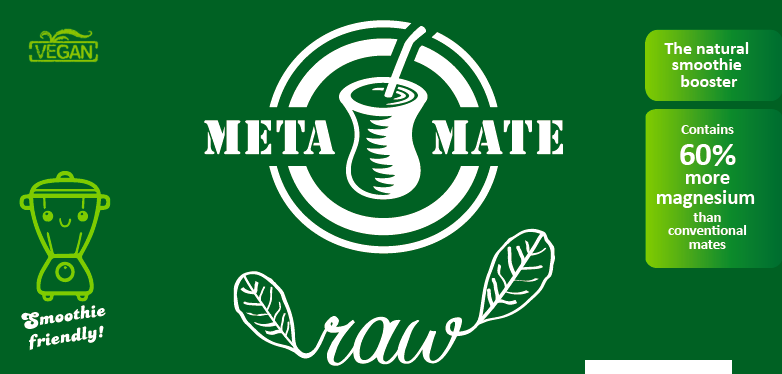 Preparation:
 Mix 32g of Ilex Soluble Mate in 500mL Water, shake well and consume shortly after preparation.  Aternatively, add to your favourite Smoothie due to it'S mild sweet taste, this Mate combines well with a variety of concoctions and can also be added to your muesli.
Caffeine Content:  210mg/100g